Hi,
I'm very new to Juce and C++. I was looking for a tutorial or book on Juce and the closest I came was haydxn's Juce programming Tutorial. I understand this is old and some topics on the forum reported that it can't be followed to completion with current version of Juce/ Xcode. However, it looked like a good place to start so I found the 'Starting Point' folder with the Xcode project in so I could attempt to follow the tutorial.
When I opened 'Haydxn Tutorial.xcodeproj' there were many warnings and errors: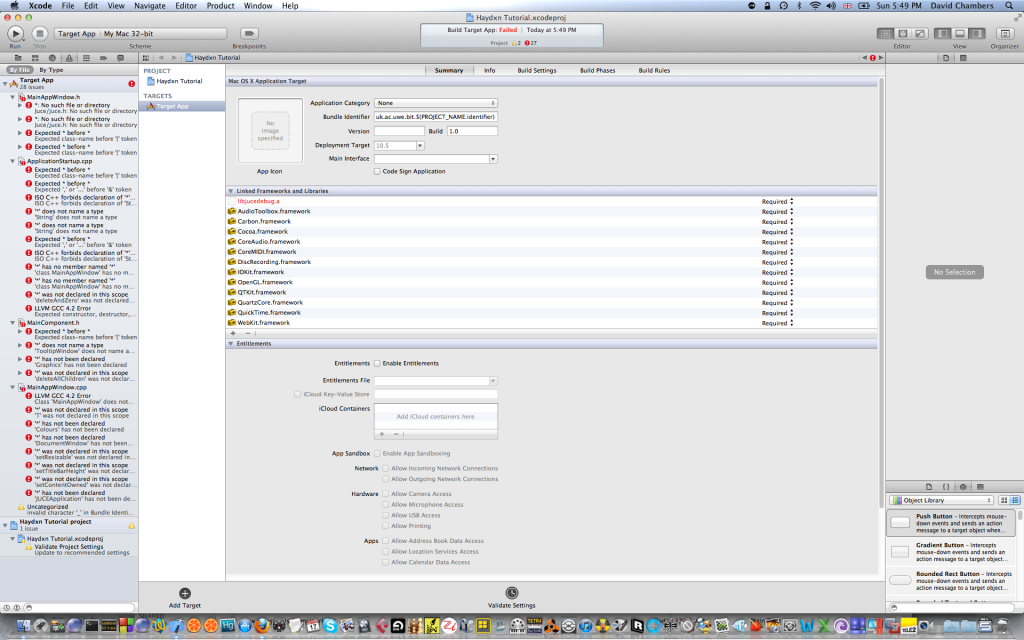 I tried changing the compiler to Apple LLVM 3.1 and all but 2 errors went away: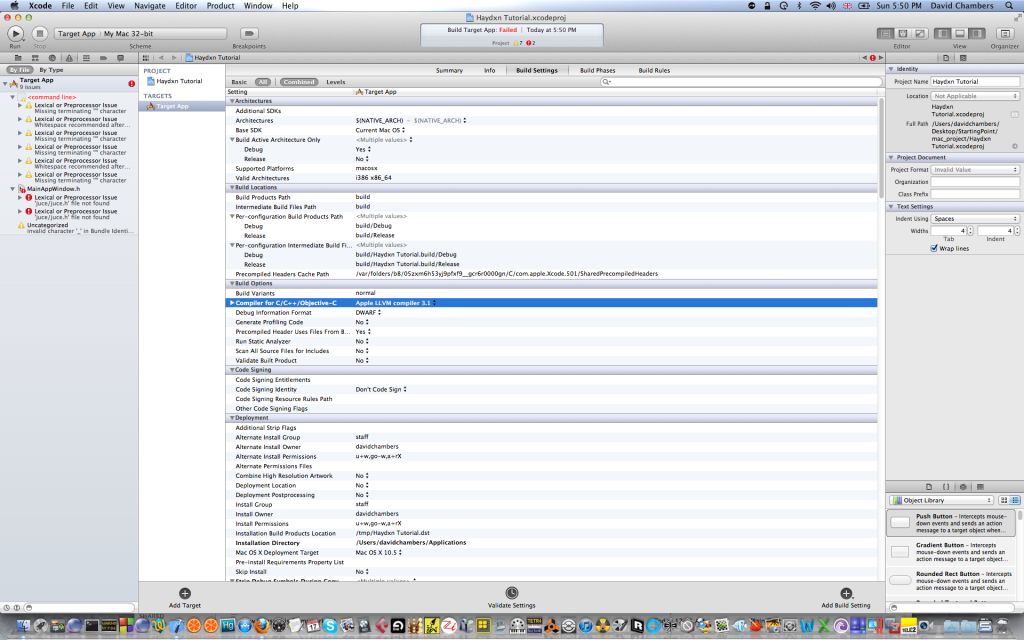 So, now I have the warning 'juce/juce.h' file not found' twice on the line #include <juce/juce.h>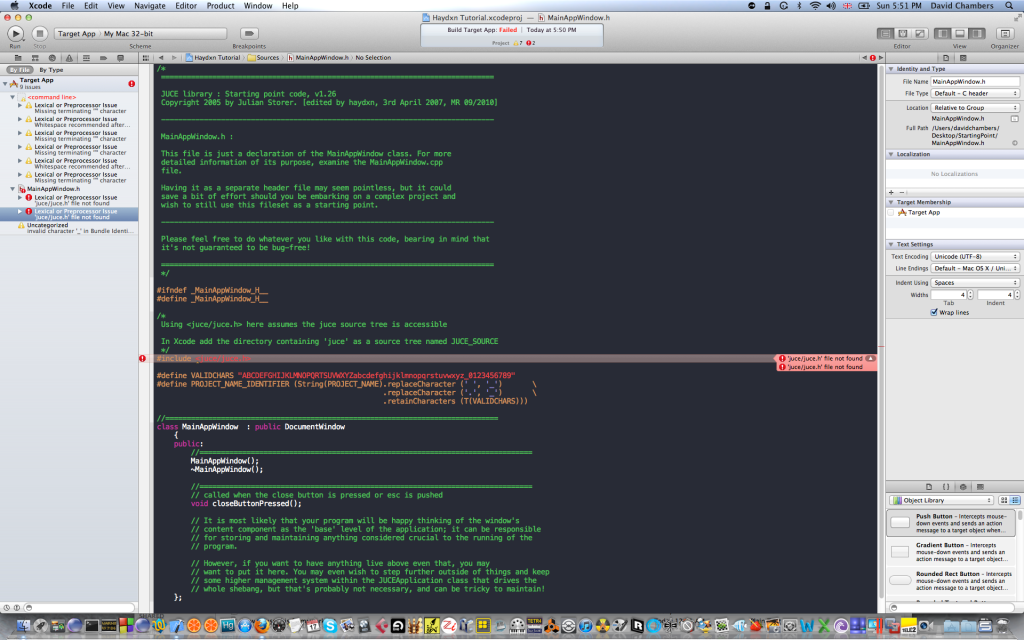 I have successfully compiled and ran the Hello World VSTs on Mac and PC, and the Hello World AU on Mac. I have also built many of the example projects such as audio plugin host, binary builder and Jucer, though I downloaded Introjucer. I cannot see why I am getting the two errors. I tried adding the juce.h and the whole juce folder to the project Navigator in Xcode but it didn't help. I thought about whether my paths are set (for the Juce folder) correctly in Xcode?
I have attached the 'Starting Point' folder.
Any tips or ideas on how to fix this would be appreciated, as would any pointers to a book/ tutorial on Juce while I'm finding my feet.

Thanks in advance,
Dave